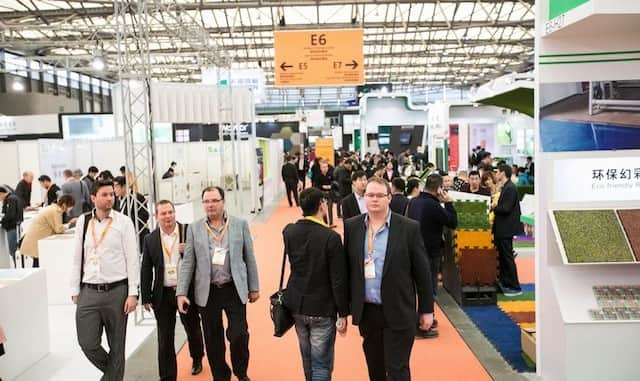 DOMOTEX asia/CHINAFLOOR 2016 gets ready to break previous records in booked exhibiting space and online visitors' pre-registration numbers
All indicators point to a strong, bigger and more international DOMOTEX asia/CHINAFLOOR 2016. The leading international flooring show in Asia-Pacific is receiving a positive response from both ends of the flooring market, exhibitors and professional visitors. More than 1300 exhibitors are expected to participate in the 18th edition of the show, while in terms of professional visitors a considerable increase is expected according to the show's online pre-registration system.
"As the most popular trade show for the flooring industry in Asia-Pacific, DOMOTEX asia/CHINAFLOOR is the perfect platform for flooring exhibitors and professional visitors alike, a fact highly strengthened by its resonance in the flooring market and the constantly increasing number of industry role players' interest in attending the show" stated Mr. David Zhong, President of VNU Exhibitions Asia Ltd, co-organizer of DOMOTEX asia/CHINAFLOOR.
DOMOTEX asia/CHINAFLOOR is without a doubt the ideal place for flooring manufacturers to showcase their products and innovations and the perfect platform for professional buyers to source flooring products, form their purchasing plan and get educated on what is new in the industry.
Visitors wishing to explore the market, develop new relationships and discover new business opportunities can get their free entrance ticket by simply registering at www.domotexasiachinafloor.com. Online pre-registration saves time at the entrances of the exhibition venue and helps professional visitors to wisely plan their visit in advance by getting in touch with the exhibitors before the show.
For more information about the show visit www.domotexasiachinafloor.com