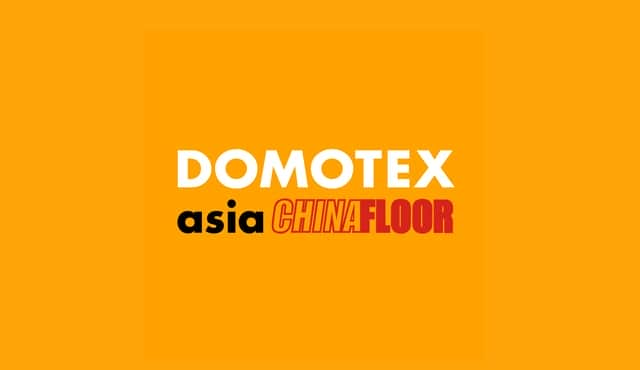 DOMOTEX asia/CHINAFLOOR 2016 brings creative flooring ideas, innovations and designs from all around the globe to the Asian market. Design is the top highlight in this year's event. Over 70% of exhibiting space is already booked 8 months before the show.
The 18th edition of DOMOTEX asia/CHINAFLOOR will take place on March 22-24, 2016 at the Shanghai New International Expo Center. Exhibitor registration for 2016 began onsite during DOMOTEX asia/CHINAFLOOR 2015 and has continued to grow steadily for the past 4 months.
DOMOTEX asia/CHINAFLOOR is an event not to be missed if you plan to access and expand your business to Asia – the fastest growing flooring market. The show brings together top-quality professional visitors, a rich pool of resources and a cadre of domestic and international media assembled in one place.
Design-oriented concurrent events and activities taking place at DOMOTEX asia/CHINAFLOOR 2016 offer an excellent opportunity to meet even more professionals from the architectural, design, construction and real estate sector. Design+ campaign is the latest feature, showcasing the exhibitors' newest design ideas and products through conceptual booth designs and extended product profiles, offering an upgraded display experience. Bringing the flooring and the design world together creates the perfect grounds for interaction and simply brings new business opportunities.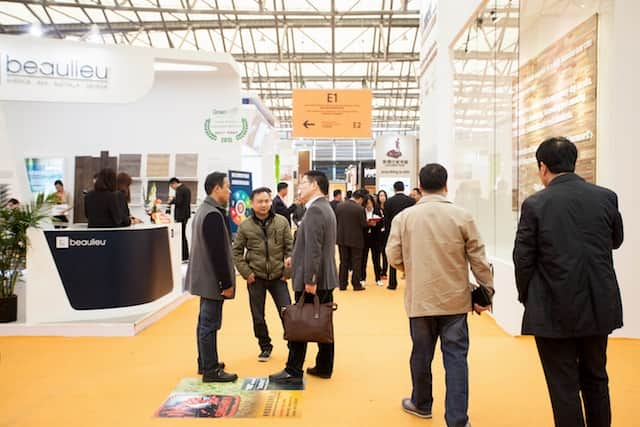 The 2015 edition impressed with its quality of professional buyers and exhibitors coming from all around the world to meet and discover innovative flooring ideas and simply make business happen. Statistics prove its success story. A total of 1275 exhibitors, of which 289 international exhibitors coming from 38 countries, brought the latest of the flooring industry in a total of 140,000sqm exhibiting area comprising 12 halls. 9 countries were also represented with their pavilions: Afghanistan, Belgium, Germany, India, Iran, Netherlands, Nepal, Pakistan and USA. The number of visitors was 46,115 among which 34,741 visitors came from China and 11,374 international visitors came from over 100 different countries. 60.7 % of the space was rebooked on spot during the 3 day event, confirming exhibitors' satisfaction of the value and the opportunities that this trade platform can bring to their business.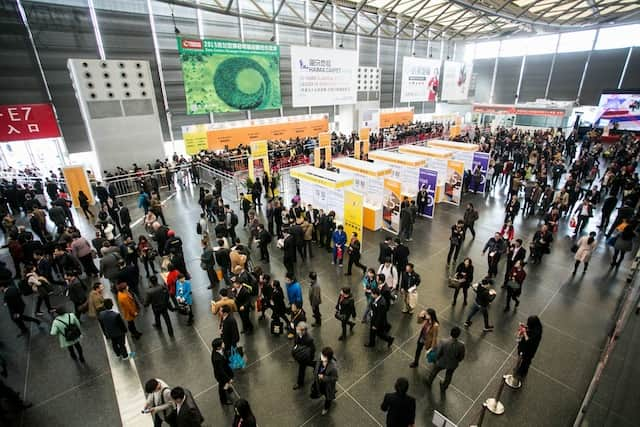 Some of the newest products and ideas presented at DOMOTEX asia/CHINAFLOOR 2015 were brought to the spotlight through the InnovAction flooring campaign. 18,706 visitors voted online and onsite for their top picks of the newest products and innovations launched at DOMOTEX asia/CHINAFLOOR 2015.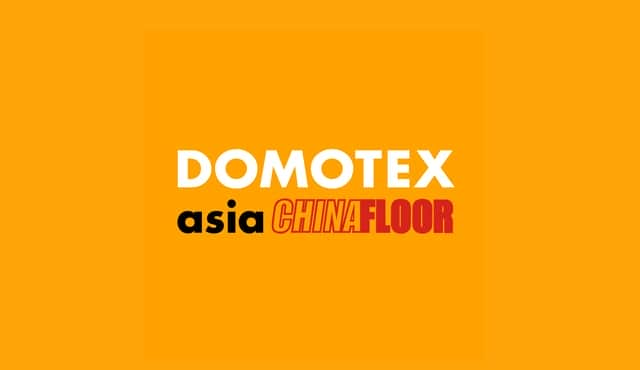 The show also offered a rich experience with onsite activities and special areas installed throughout the show ground, to give attendees an opportunity to better understand and experience the products and technologies showcased at the show. To be mentioned are the Wooden Integrated Products Show Room – a new concept that made its debut for the first time at DOMOTEX asia/CHINAFLOOR show; the Display Area for the 20th Anniversary of China Flooring Industry, the Timber Area; the Floor Heating Installation Show, Handmade Carpet Salon, Sports Experience Arena, etc.
DOMOTEX asia/CHINAFLOOR returns next year from 22-24 March, 2016 for another upbeat international flooring event. For more information about the show please visit www.domotexasiachinafloor.com