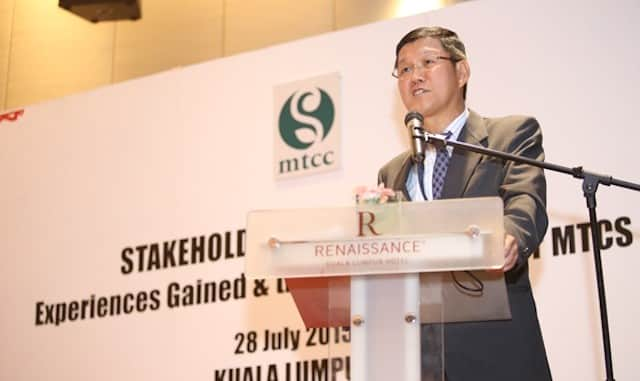 "We have come a long way since 1999," said Yong Teng Koon, CEO of the Malaysian Timber Certification Council (MTCC), as the organization celebrated 14 years of promoting tropical timber certification in partnership with its diverse local stakeholders.
MTCC is an independent organization operating the PEFC-endorsed Malaysian Timber Certification Scheme (MTCS) – the first tropical timber certification system in the Asia Pacific region to be endorsed by PEFC.
"Our work demonstrates that one of the best ways to safeguard tropical forests is by managing them sustainably, and since we started out journey in 1999, we have grown to nowadays certify almost five million hectares," Mr. Yong continued; "We are proud that our certified tropical timber products are exported to 45 countries around the world: it is this sustainable use of our forest resources that enable forests to compete with other land uses, ensuring that they remain standing."
Forest certification is one of the most effective measures to ensure forests are managed in a way that is environmentally sound, socially acceptable and economically viable. It ensures that future generations can continue to enjoy and benefit from the rich forest resources that we have.
To celebrate the occasion, MTCC hosted a special Stakeholder Dialogue and Appreciation Dinner, attended by more than 100 stakeholders representing the environmental and social interest groups; timber companies including certificate holders and timber associations; government agencies; as well as research and academic institutions.
"The MTCS would not have materialized and progressed without the support and involvement of the stakeholders in the country. The milestones achieved over the years are a testament of the close cooperation and contributions of all the stakeholders in the development and implementation of the scheme," Mr. Yong concluded.