Schattdecor is in a celebratory mood! No wonder – its booth this year at the Interzum will reflect its 30th anniversary, meaning visitors can look forward to a bumper crop of surprises in a showing with a clear focus on the future.
Schattdecor's success story began on 26 April 1985 in Stephanskirchen, near Rosenheim, with the printing of its first reel of printed decor paper. To this day the company stands for authenticity and self-determination and is characterised by passion, consistency and visionary thought.
Schattdecor's 30th anniversary logo features Walter Schatt's fingerprint in reflection of the firm's philosophy and its evolution. "We just went ahead, making our own way!" said Walter Schatt.
During Interzum, Schattdecor will welcome trade visitors to its booth C20/E29 in Hall 6. For a start, the surfaces company will be showcasing three trend themes and a selection of complementary decors in its new 15/16 trend book. The purpose of the guide, which takes "A DEEP LONGING FOR AUTHENTICITY AND SELF-REALISATION" as its motto, is to provide customers with orientation. In addition, the Thansau, Germany-based surfaces company will be presenting Smartfoil EVO and a collection of respective decors. Plus it will be placing its new company film and relaunched website on view for an entertaining and informative touch.
Schattdecor's Chief Sales and Marketing Officer Roland Auer says; "The first time we took part in the Interzum it was in 1985, the year that Schattdecor was founded. This is an occasion that just has to be celebrated! We are looking forward to the Interzum enormously, and eagerly awaiting four eventful days in Cologne!".
The company's Head of Design Claudia Küchen also stated; "What makes the Interzum so special for me? The fact that in only four days we can reach an incredible number of visitors from all over the world and provide them the possibility to experience our latest trend themes in a specially staged showing."
Smartfoil EVO "gets closer to nature" with a veneer-like look brought about with gloss/matte effects synchronous with the print pattern. The new foil also features highly improved surface resistances, making it an ideal solution for all types of furniture surface and enabling "people all over the world to furnish their homes in attractive items with a natural wooden look, even on a small budget", states Klaus Müller, Head of Foil Sales.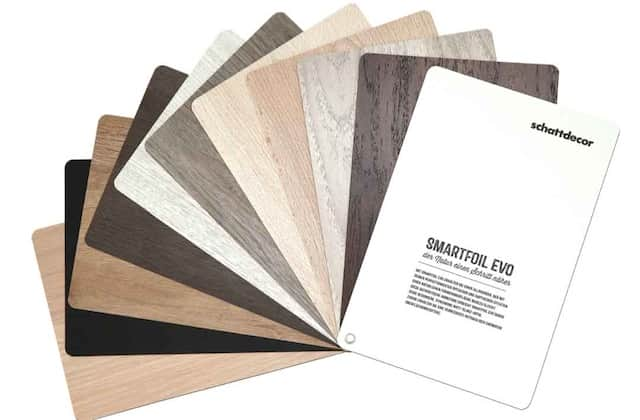 Developed in a German-Polish project at the Schattdecor plant in Tarnowo Podgórne, Poland, Smartfoil EVO incorporates a novel way of EBH lacquer coating. To draw attention to the diversity of ways in which the new foil can be put to use, Schattdecor will be displaying a furniture showpiece faced in Columbia Walnut in Smartfoil EVO at its booth. Interior designer Ute Bröker, who devised the furniture item, explains: "Generous curves are offset with smaller crimped radii. In all the freedom I took with the outer contours, this was how I chose to reflect and integrate Smartfoil EVO's functionalities".
A collection of Smartfoil EVO decors involving walnut, beech and oak in ten different colourways will also be placed on show at the Interzum.
A cinematic portrait of Schattdecor has been produced by a young Munich film firm, featuring employees of the global market leader telling their own personal Schattdecor story and relating their wishes, hopes, doubts and what it is that drives them. The unique documentation presents a company in, which not only confidence and contentment but also ambition, professionalism and above all authenticity and self-determination play a role.
What should a home page look like ideally? This question has been occupying Schattdecor since last autumn. It will be presenting the result of its deliberations at the Interzum in the form of a complete new internet showing. Various new features play a role in the relaunched website. These include a design blog in which Schattdecor designers will be posting trend observations and forecasts from all over the world, while the News section now offers a broad range of visual material and information in differing formats and in all nine of the languages spoken at the company's plants. A complete decor overview complemented with an integrated search function and a modern product configurator is now to enable customers to visualise room scenarios in any of the company's decors.
Schattdecor's Trends 15/16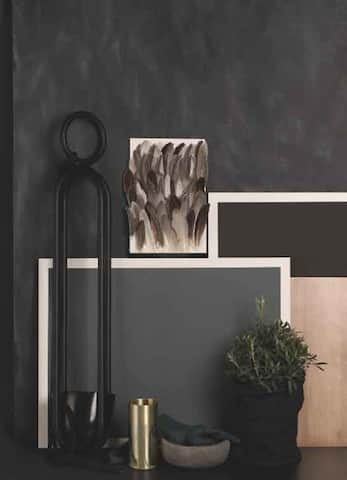 A DEEP LONGING FOR AUTHENTICITY AND SELF-REALISATION
The day and age of dreary standard choices is truly over. Consumers are now able to select products that are a truer expression of their personality.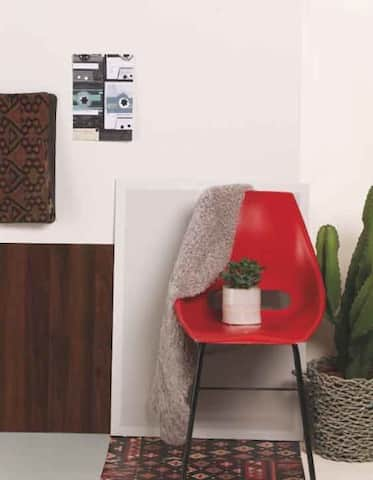 CASUAL BLACK
The focus on quality in the furnishings creates a self-evident, laid-back look and it is precisely this that constitutes the CASUAL BLACK style.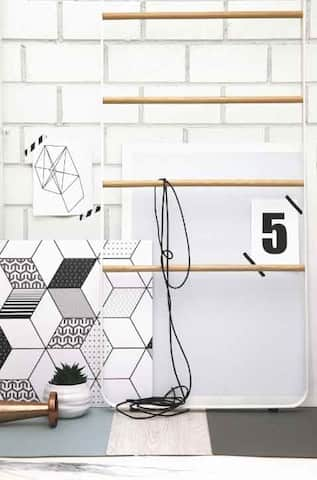 CULTURAL SPIRIT
Decorations in CULTURAL SPIRIT place their focus on cultural artefacts from various sources, creating a feeling of individuality and personality.
FREESTYLE CLARITY
FREESTYLE CLARITY creates order, providing space for individual creative styling.