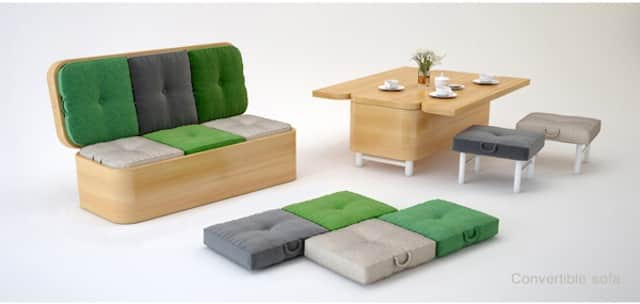 Top 5 Interesting Furniture Designs
There are lots of different and interesting furniture designs out there which open a new vision in housing and decoration. These 5 interesting designs we have chosen for you are not your typical furniture designs. They are not only looking different but also multifunctional to make lives easier.
Convertible sofa/dining table
Designed by Julia Kononenko, this multifunctional sofa/dining table can be converted into a dining table with padded stools and it has a simple and modern design. In many modern apartments living space is at a premium, so furniture should be compact and multi-functional. With this thought in mind, the designer created a sofa that can easily be converted into a small dining-table with six padded stools. The change either way can be made in a few moments, with minimum effort. By combining the maximum of comfort and convenience, transformation furniture is ideal for a limited space.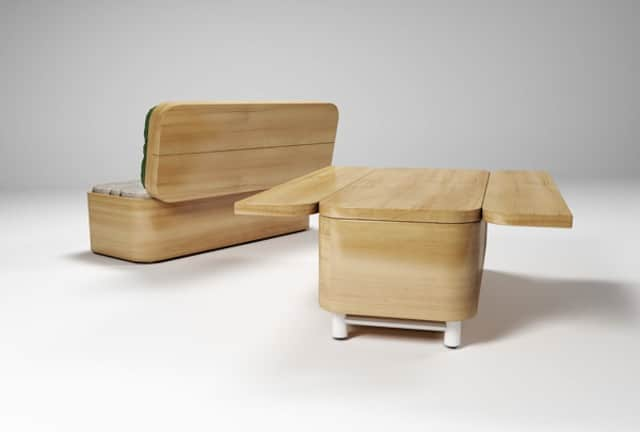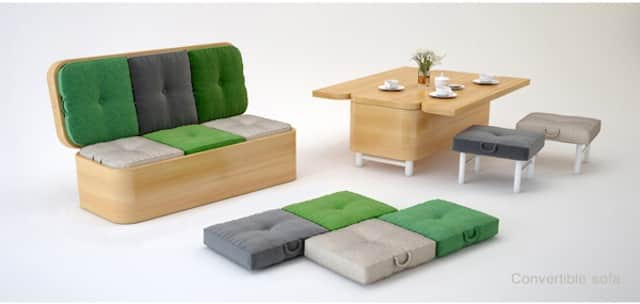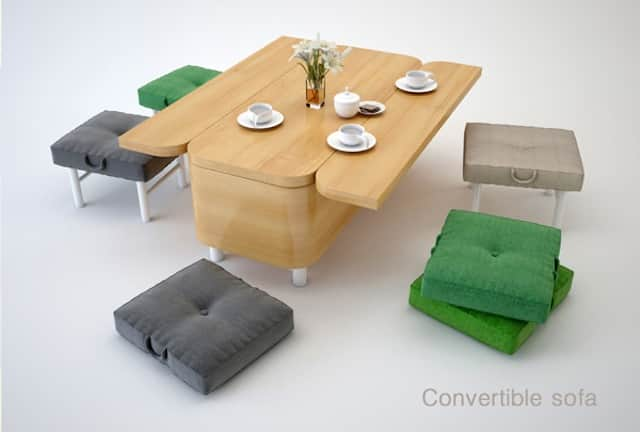 The Evolution Door
Designer Klemens Torggler's kinetic art objects are based on rotating squares. His special invention makes it possible to move the object sideways without the use of tracks. He is a visual artist. The Evolution Door concept as well as any other concept by Klemens Torggler are copyright protected as individual artistic creations, including several embodyments of the sculptures. The protection is internationally valid.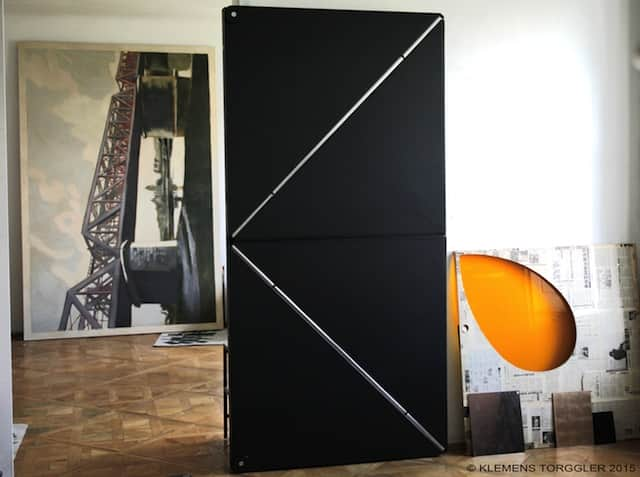 Story
Designed by Fanny Adam, this multifunctional piece is another "Story" in furniture designs. Ideal for small homes, this interesting piece is a combination of a sofa, workstation and bed.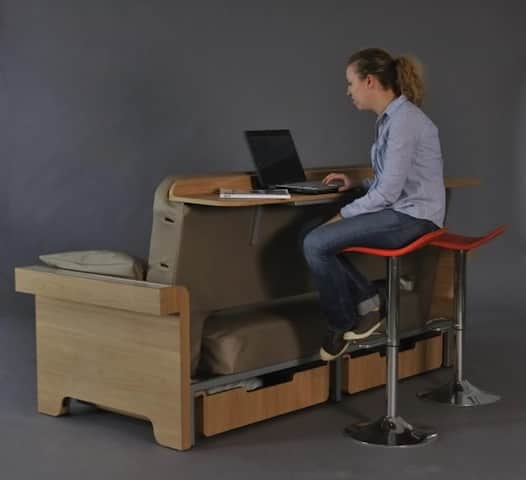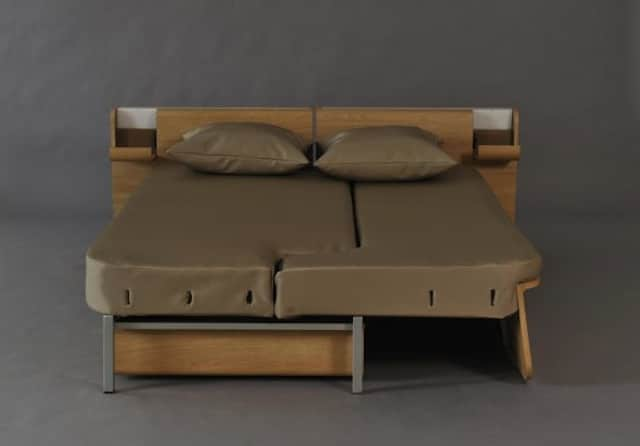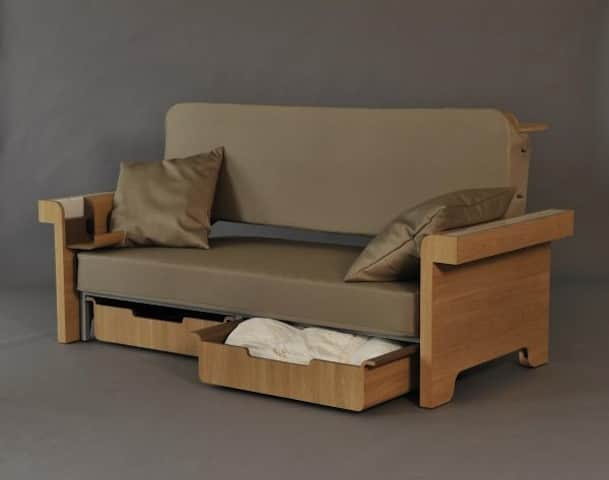 The Flap Table Luxury Gold
Designed by a Turkish design company Koralturk, this flap table serves both as a dining table and a pool table. Built of premium MDF and covered with gold leaf, it's a sophisticated design for your living room.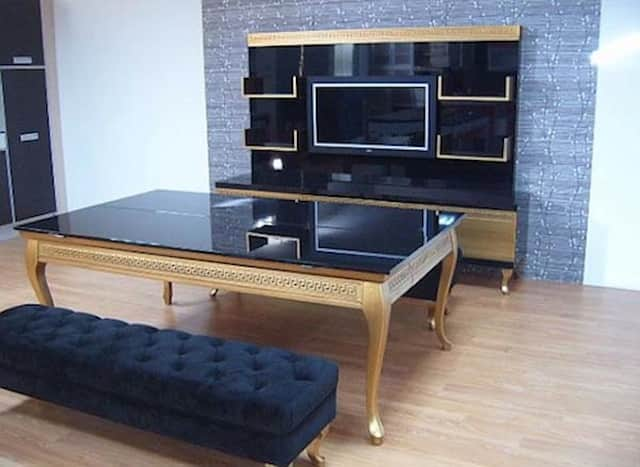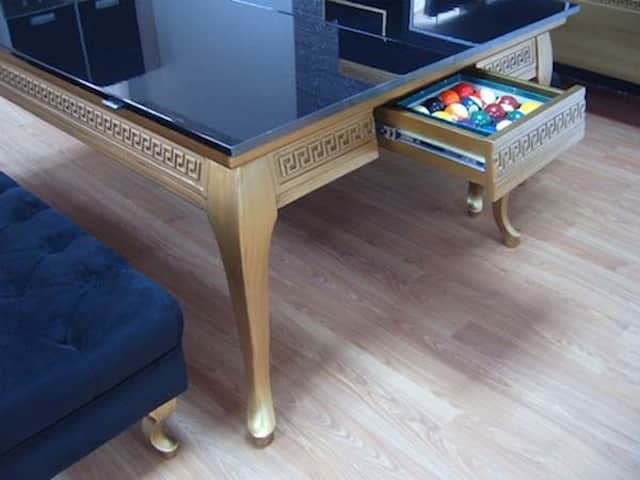 Canvas Furniture
Designed by YOY, this canvas shaped chair with a drawing of a chair can be used by leaning against a wall. A frame made of wood and aluminum is covered by an elastic fabric printed with texture of a canvas and a drawing of chair. There are 3 types of size, a stool, an armchair and a sofa.