The Lüdenscheid-based company is exploring new horizons to achieve its business goals. Against the backdrop of the company's three guiding principles – transparency, quality and service – Küberit is currently carrying out a complete process restructuring: All internal processes and interfaces are being put to the test. Through this measure and the new merchandise management system (ERP system), optimised delivery times are the first visible achievement. In addition to this, capacities are to be created in order to be able to better exploit future opportunities and potentials for growth.
The reason for the thorough review of the internal processes is, on the one hand, the continued positive economic situation and the tight labour market situation, and on the other hand, the changes in the flooring market. "This complex overall situation requires solid complexity management", says Patrick Schulz, explaining the reason for the comprehensive analysis of the processes. The process manager has been with Küberit since the end of 2017. "We want to reduce the workload of our staff, create more transparency and improve the quality of service." It is a matter of identifying inadequate or potentially misused capacities, simplifying procedures and – where appropriate – restructuring tasks
Reducing employees' workload, taking advantage of opportunities
Another reason for the new process management is the skills shortage. Although it lightens the workload for the employees, the duties increase as in previous years, so this will not be enough. At the moment, the company is looking for new employees for manufacturing, sales force and export. "We want to grow and take advantage of opportunities, and we have laid the foundations for this, in terms of both products and services. If the market situation does not worsen, we will also look for new employees in other business sectors ", Managing Director Udo Ulbrich says.
With new products such as the flexible, two-part profiles PPS-Champion 4.0, PPS-Champion Star, and the silicone-free expansion joint profile Motion Star, as well as the new stair nosing profiles, Küberit's range is better in terms of quality and technology than any other company. The builder can already cover most of the mounting situations with these profiles.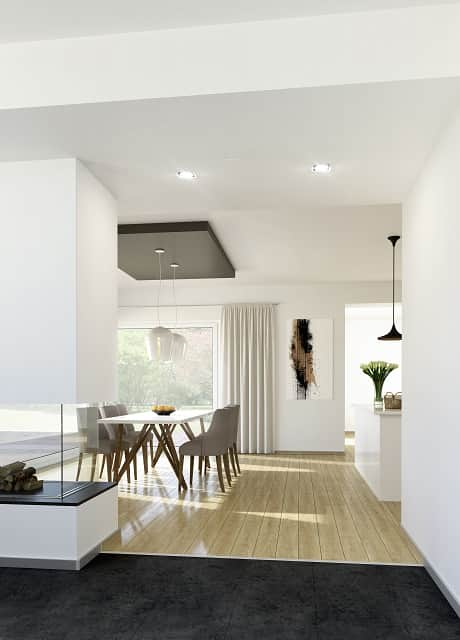 About Küberit Profile Systems GmbH & Co. KG
As a globally successful manufacturer of floor profiles and stair nosings, the name Küberit has been standing for quality and progress for 155 years. Customer satisfaction, perfection, innovation and the preservation of our tradition are essential elements of our corporate philosophy. Constant investment in the latest technologies and certifications is a guarantee for the continuously high quality of our products and services. Küberit is one of the first profile manufacturers that has been certified pursuant to DIN EN ISO 9001:2015 since September of 2016.