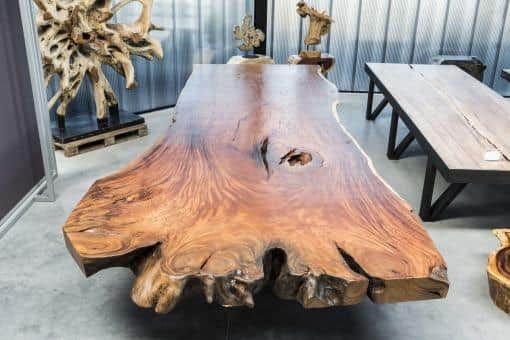 We manufacture and export quality Suar Wood furniture at the most competitive price. Live Edge Solid Wood Slabs Specialist Indonesia, costum made of wood in live edge slabs, dining tables, coffee tables, beds, chair, bench and more..
Suar Wood aka Albizia Saman or South America Walnut
One of the most durable hardwood that can be found in South America & Indonesia, this is strong and sturdy, making it extremely suitable for furniture making. The huge tree size, usually up to 25m in height, makes a wonderful design when made into a meeting table, dining table and bench. The fine bands of grains in a rich shade of brown add some wavy patterns without overwhelming the unique and true natural beauty of the wood.
The Suar wood which we source from are from fallen trunks, from trees removed for housing development, construction projects or from trees cleared and burnt down by the locals. All the wood used in our production has been approved by the Ministry of Forestry and certified to be eco-friendly. The Albizia Saman tree is widespread, abundant and is in no danger of extinction.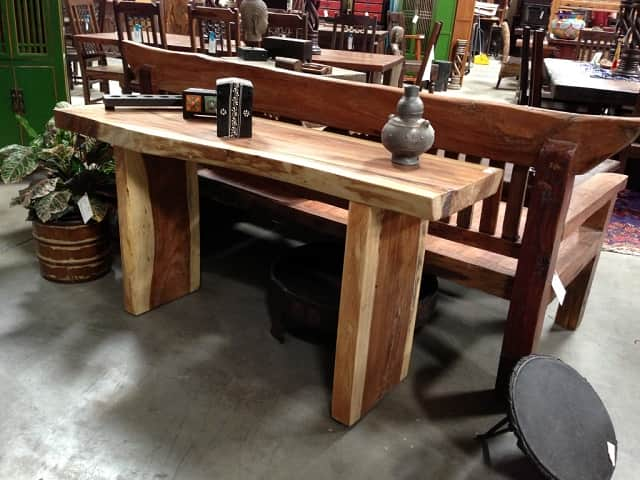 Mobil / WhatsApp: +62853 2777 3671
E-Mail : info@suarwood.id
www.suarwood.id