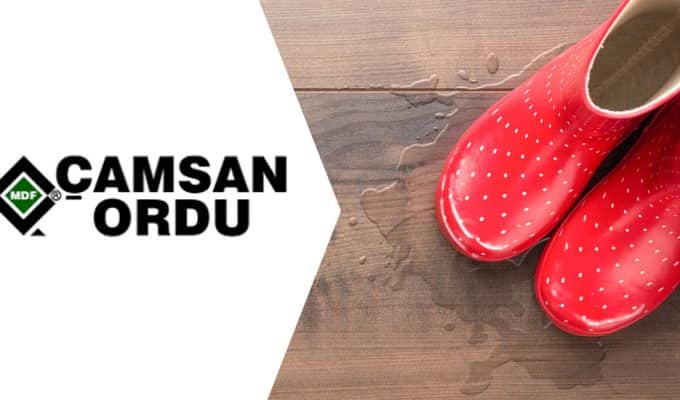 Waregem, Belgium – June 1, 2023 
Unilin Technologies, the IP and technology division of Mohawk Industries, is pleased to announce the signing of the licensing agreement with Camsan Ordu, a prominent manufacturer in the board industry that will start the production of laminate flooring. The agreement grants Camsan Ordu access to Unilin's Unicoat water-repellent coating technology for laminate flooring.
Camsan Ordu gains access to Unicoat, a cutting-edge water-repellent coating technology for laminate flooring. Unicoat offers superior protection against moisture, minimizing the risk of water damage and ensuring the longevity of the flooring. By integrating Unicoat into their laminate products, Camsan Ordu reinforces their commitment to providing high-quality, durable flooring solutions.
"We are thrilled to partner with Unilin and leverage their renowned coating technology," said Oğuzhan Öztürk, deputy general manager technical at Camsan Ordu. "This innovative solution aligns perfectly with our commitment to delivering superior quality and user-friendly flooring options to our customers. We are confident that this collaboration will enable us to expand our product offerings and meet the evolving needs of the market."
By combining Unilin's expertise and cutting-edge technology with Camsan Ordu's market presence, customers can expect a broader range of high-performance flooring products with enhanced installation ease and water-resistant properties.
"We are excited that another Turkish player chooses to create quality waterproof laminate," states Floris Koopmans, Sales Director at Unilin Technologies. "This is a big step forward for waterproof flooring in the industry and we look forward to driving further advancements in the flooring industry together."
About Camsan Ordu:
Camsan Ordu is a prominent board industry manufacturer and will soon start with the production of laminate flooring. With a commitment to innovation, quality, and sustainability, Camsan Ordu has become a trusted name in the industry.
About Unilin Technologies
Unilin Technologies is an innovator and technology provider in the flooring, furniture, and construction industry. The company manages the worldwide protection and commercialization of market-leading product and process innovations, granting hundreds of licenses to trusted partners via an extensive sales network. Unilin Technologies focuses on novel advanced manufacturing technologies such as digital printing innovations for different industries, managing more than 3,800 patents in over 500 patent families.
Contact:
http://www.unilintechnologies.com/en