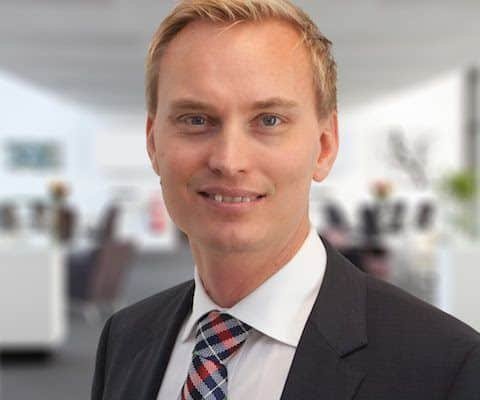 Hardened Wood Floors featuring Välinge's patented Woodura® technology are taking the flooring world by storm — combining the beauty and feel of a real wood floor with exceptional water-resistance, durability, and sustainability. To meet the demand for this revolutionary flooring category, Bjelin d.o.o. — owned by Välinge majority shareholder, Pervanovo Invest AB — has recently begun construction of the world's largest wood flooring factory in Ogulin, Croatia, for the production of flooring featuring Woodura® surface technology under licence from Välinge Innovation.
"I am very pleased that after 10 years of hard and very costly development work we are finally ready to scale up our powder-based production considerably in order to introduce a new wood flooring generation that is more cost-efficient and environmentally friendly — in the same way as the three-layer parquet was when it was invented and introduced in 1945 by the Swedish companies Kährs and Tarkett," says Darko Pervan, CEO, Pervanovo Invest AB."The positive market response gives us the confidence to make a major investment in production in Croatia where we have high-quality oak material and skilled workers."
The new factory is located on a 330,000 m2plot of land adjacent to the highway between Zagreb and Split and comprises 100,000 m2of buildings. CapEx for land, machinery, and buildings is estimated to be approximately €200 million.
The groundbreaking Woodura® technology was developed by Välinge during an intensive R&D period beginning in 2009–10, they then began pilot flooring production using the unique patented technology at their Viken, Sweden HQ in 2015. An additional state-of-the-art factory was added at the same location in 2018 taking annual capacity beyond 5 million m2. Sister company, Bjelin AB, is the main distributor of the floors in Scandinavia, with several other distributors in Europe. Välinge Flooring — an own-brand flooring collection featuring Woodura® — was launched in the US in 2020 and Asia in 2021. Bjelin's new mega-factory in Croatia will increase production and availability of the next-gen real wood floor and also allow Välinge to help their partners and licensees to develop their own Woodura®-based products.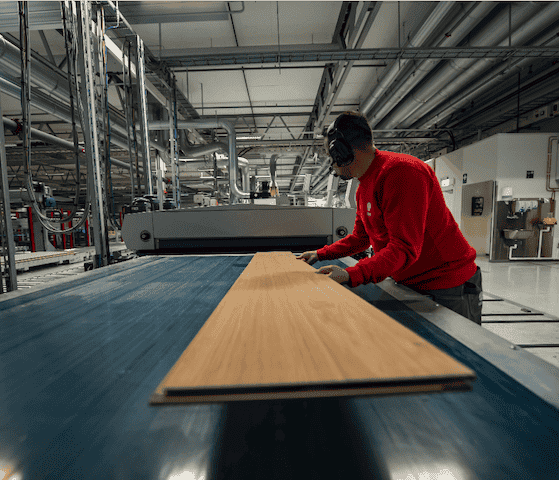 "We are glad to see Bjelin taking this step into large-scale manufacturing of floors with the Woodura® technology under a licence from Välinge. Several factors prove that the concept is ready for this massive expansion — our production in Viken; market feedback from our sales, and both Bjelin and our partners' success with the products so far," says Niclas Håkansson, CEO Välinge. "When the Bjelin factory is completed it will free capacity at Välinge to offer our flooring partners the opportunity to introduce their own Woodura®-based products to the market. They will have the possibility of entering this new and innovative flooring category without making production investments from day one. Then, when they decide to invest in their own capacity, we will be there to support them with factory specifications and start-up training — it's a win-win situation for everyone involved."
The new factory, named 'Ogulin 2', is being built by Bjelin d.o.o. close to their existing 'Ogulin 1' parquet factory. Construction of the factory began in 2020 with the first phase scheduled to be operational by 2023 and all phases constructed and up and running in 2027. The development means the production of flooring featuring Woodura® technology will ramp up incrementally, exceeding 20 million m2 in annual capacity upon completion.
'Ogulin 2' will be a high-tech, highly integrated factory — with the production of wood powder and veneer taking place in-house. A new moisture-proof, environmentally friendly, wood-based core, invented by Pervanovo and Välinge, will also be produced at the new Croatian mega-facility — with the majority of wood raw material for the new core coming from wood waste from the Bjelin factories in Ogulin, Bjelovar, and Otok. Powder mixing, pressing, profiling, lacquering, and packaging at the factory will be highly automated and will also be based on production principles developed by Välinge.
"We are proud that our owner, Pervanovo Invest AB, has decided to make this mega-investment in Croatia and we are very excited to introduce the Välinge Woodura technology together with our Swedish colleagues," says Stjepan Vojnic, CEO, Bjelin Croatia. "We have during the past two years upgraded all our three factories to a high technology level but this new high-tech investment in Ogulin is something extraordinary that will bring Bjelin to a world-leading position. The investment will bring an employment boost locally and will also create many new jobs at our factories in Bjelovar and Otok where we will increase our production of top layers and prepare wood waste such that it may be used for our core production."
Välinge Innovation's majority shareholder, Pervanovo Invest AB are owners of both Bjelin AB in Sweden and Bjelin d.o.o. who run sawmills, veneers mills, and parquet floor manufacturing facilities in Croatia