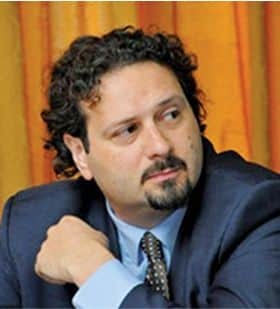 After 12 years of dedicated service to FEP – the European Federation of the Parquet Industry, Mr Lars Gunnar Andersen has decided to resign from his position of Chairman at the occasion of the 65th FEP General Assembly held online on 10 June 2021. The General Assembly of FEP has taken the unanimous decision to nominate Mr Lorenzo Onofri as his successor.
Mr Andersen states that – "these 12 years were a very interesting journey in an exciting sector with a stable, respected and influential federation." Mr Andersen congratulates Mr Onofri and adds that "he's fully confident in the ability of Mr Onofri to build on FEP's success and activities. Mr Onofri will also be supported by a strong Board of Directors and Mrs Brose, FEP Managing Director."
Mr Onofri is 50 years old, and the CEO and Sales Manager of Stile Societá Cooperativa, an Italian company which is manufacturing solid and engineered hardwood floors. Between 2008 and 2014, he was President of the Italian wood floors Group in Edilegno of Federlegno Arredo. And, in 2018, he joined the Boards of Federlegno Arredo and of FEP. Mr Onofri is graduated in Business and Economics from Pavia University.
Mr Onofri thanks the FEP Board and members for the trust they are expressing and the opportunity they are giving to him. He adds that: "This honour is also a big responsibility and I'm looking forward to work in my new position at FEP with the support of all and the work done by Mr Andersen as an example."
The FEP new Chairman, Board of Directors and members warmly thank Mr Andersen for his significant contribution and support to FEP, its activities, and the Parquet Industry in general throughout the years.
The Farewell party of Mr Andersen will take place at the occasion of the 45th FEP Congress to be held on 21 & 22 October 2021 in the antic city of Athens, Greece.